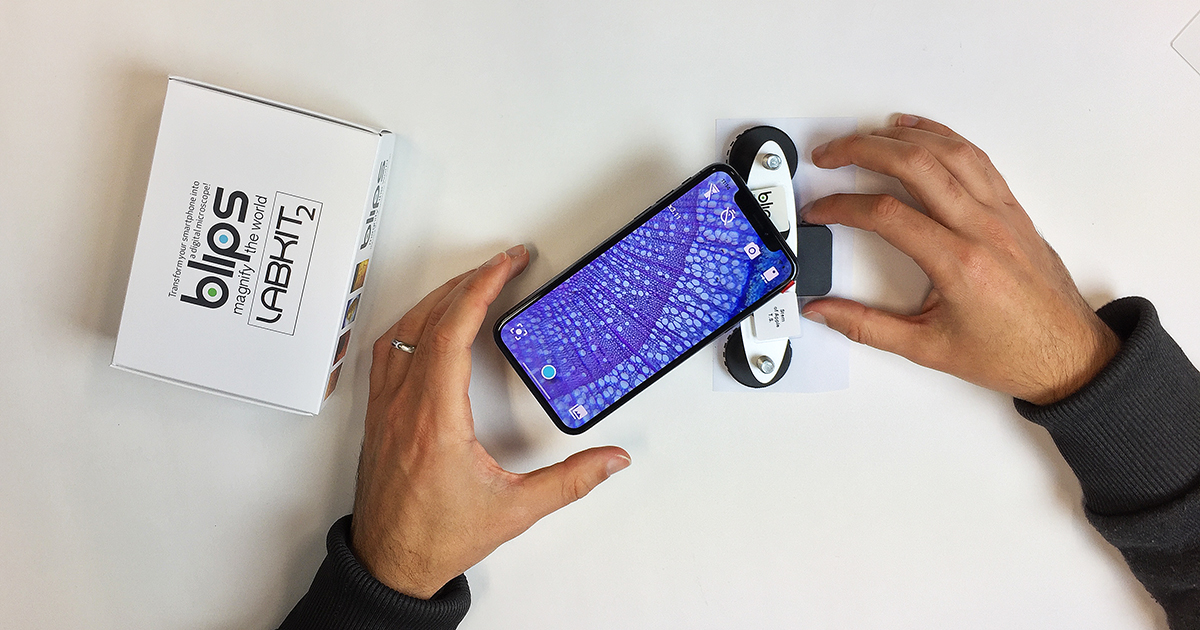 What's new?
THE PHONE/TABLET STAGE: completely different from the original one; its features:
a. Extra-solid, made of metal
b. With screws, for fine regulation of the focal distance
c. Easy alignment of the light source, under the sample
d. Support for the phone disconnected from the support for the sample. This feature allows an easy alignment between light source and camera, for any phone model.
e. The phone support, with 2 stands, allows to use small phones, large phones or tablets.
f. With soft rubber pads.
LENSES: 4 Lenses, with different power: one "micro" lens-kit with the Micro lens (20x) & the Ultra lens (33x), for using the LabKit 2 as a real microscope. One "macro" lens-kit with the extra-thin Macro Plus lens (5x) and Macro lens (10x), to keep them always with you, for the exploration of the micro-world anytime you want.
GLASS SLIDES: 3 prepared glass slides (1 botanical, 1 histological, 1 zoological) and 2 plain slides for your experiments, inside a solid slide mailer case. Transparent foils usable as coverslip are inside the box.
BOX: compact, handy, box of size 14 x 10 x 4 cm
Moreover, you will find inside the Labkit2 one pipette (4ml), light source (batteries included) and a piece of replacement adhesive tape (for up to 10 replacements).