DIPLE RGF (Red&Grey with Fine stage)
DIPLE Red, providing 35 magnifications with resolution of 3 micron, together with DIPLE Grey, providing 75 magnifications with resolution of  about 1 micron. The Fine Stage, for precise scans of your samples, is included in this kit. Turn on the light source, place your slide on the stage with the objective lens on it and use your phone for taking pics, or movies, or just for having a look at the microworld.
The pack contains:
tweezers (1)
DIPLE RED objective lens (1)
DIPLE GREY objective lens (1)
Fine Stage (1)
prepared slides for microscopy (3)
plain slide for microscopy (1)
Micrometric ruler (1)
light source (1)
pipette (1)
coverslips (100)
adjustable feet for use with tablet (2)
screwdriver (1)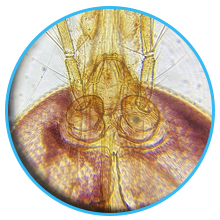 ZOOLOGY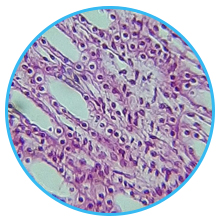 HISTOLOGY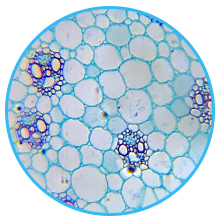 BOTANY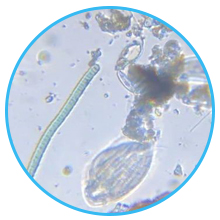 MICROBIOLOGY
WHAT YOU CAN DO WITH DIPLE RED & GREY & FINE KIT

Thanks to the two powerful objective lenses in the kit, you can see micro-organisms, cells, tissues and histology sections with any smartphone!
The lenses can work in water immersion without any problem. Sometimes a drop of water between lens and sample can even improve the optical performance, increasing a little the working distance.
The Fine Stage allows one to shift the slide with little steps, thanks to two manual little wheels.
Everything in about 0.5Kg and with the size of a pencil case… basic accessories included!
You might also be interested in…