We offer TAILORED SOLUTIONS for teachers, schools, institutions, providing materials and tutorials, experiences and formation.
Among them you can find:
Formation and materials for OUTDOOR MACRO PHOTOGRAPHY and MICROSCOPY;
Formation and materials for SCIENCE CLASSES and WORKSHOPS;
Formation and materials for SCIENCE EVENTS and FESTIVALS;
Technical support and tutorials to provide complete educational experiences, at any level.
For technical details about our products please visit our ONLINE SHOP!

DIPLE is the most powerful product of SMO. An user-friendly and portable kit for microscopy with phone/tablet. DIPLE starts to work where Blips arrives.
3 Objective lenses: resolution of 3 micron, 1 micron, 0.75 micron.
DOWNLOAD HERE A LIST OF SCIENCE EXPERIENCES YOU CAN DO WITH DIPLE
Contact us for your special requests!

Diple has been selected from the Cornell University, Wisconsin University and other top ranked Universities, but also from many middle and secondarly schools for remote, or in presence, classes of scientific courses.
DIPLE IS A TOOL FOR EDUCATION AT ANY LEVEL.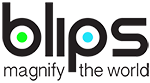 The Blips kits are in use in 200+ Schools and Universities around the world, for their Science classes.
We offer a wide range of products and lenses, suitable for any educational level.
Our systems are suitable for all types of Science education activities.
We can make special offers for your needs. We are a dynamic and flexible team. Contact us without obligations!
Customized offers for Schools and Institutions