We offer TAILORED SOLUTIONS for teachers, schools, institutions, providing materials and tutorials, experiences and formation.
Among them you can find:
Formation and materials for OUTDOOR MACRO PHOTOGRAPHY and MICROSCOPY;
Formation and materials for SCIENCE CLASSES and WORKSHOPS;
Formation and materials for SCIENCE EVENTS and FESTIVALS;
Technical support and tutorials to provide complete educational experiences, at any level.
For technical details about our products please visit our ONLINE SHOP!
"…DIPLE is an incredible tool for teaching science. Even though I had no experience with microscopy and had some initial doubts, when I used them in class I saw a crazy involvement of the kids. Even the most "difficult" kids! . .."
"…this was an excellent teaching tool. "
"… we used the DIPLE kit in two different situations:

The first in class in a seventh grade. The experience was very positive, the students didn't have any particular difficulties in assembling the kit and using it. The kit was finally disassembled and put back in place, even there, without any particular problems. The students were concentrated throughout the lesson, positively involved in using the instrument.
the second in an event of the Italian association for the protection of bids (LIPU). We carried out a remote event with the Zoom platform and used both Diple and Blips lenses to simultaneously make various observations from small to microscopic, all live. The experience has been positive, the tools are easy to use and the guys connected have seen everything well. Also on this last occasion the participants were enthusiastic about what they observed. The DIPLE kit has therefore proved to be an excellent tool even from a distance (we used the tablet camera directly as an external video camera managed by zoom). "
"…I already own one of your DIPLE smartphone microscopes and when I showed my colleagues what this small little microscope can do, they were also really excited about your product."
"The DIPLE scopes were a success! High students from urban and rural Oregon communities made their own slides and saw plant cell impressions for the first time. The teachers that I worked with are excited to get these microscopes into their classrooms."
"…That's wonderful thank you so much! These are totally awesome- every school should have these:) "
"… the boys had a blast and thank you for being able to give this opportunity to the boys with your kits."

DIPLE is the most powerful product of SMO. An user-friendly and portable kit for microscopy with phone/tablet. DIPLE starts to work where Blips arrives.
3 Objective lenses: resolution of 3 micron, 1 micron, 0.75 micron.
DOWNLOAD HERE A LIST OF SCIENCE EXPERIENCES YOU CAN DO WITH DIPLE
Contact us for your special requests!

Diple has been selected from the Cornell University, Wisconsin University and other top ranked Universities, but also from many middle and secondarly schools for remote, or in presence, classes of scientific courses.
DIPLE IS A TOOL FOR EDUCATION AT ANY LEVEL.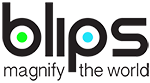 The Blips kits are in use in 200+ Schools and Universities around the world, for their Science classes.
We offer a wide range of products and lenses, suitable for any educational level.
Our systems are suitable for all types of Science education activities.
We can make special offers for your needs. We are a dynamic and flexible team. Contact us without obligations!
Customized offers for Schools and Institutions