Blips Macro Plus allows you to take high definition macro pictures, with optical magnification of about 5 times.
It is extremely thin, less than 1 mm (≈1/25 inches), and very user friendly. It allows you to take crystal clear pictures of insects, flowers, small objects, details of everyday life.
Its working distance, i.e. the distance between the lens and the focal plane, is of about 20 mm (≈¾ inch).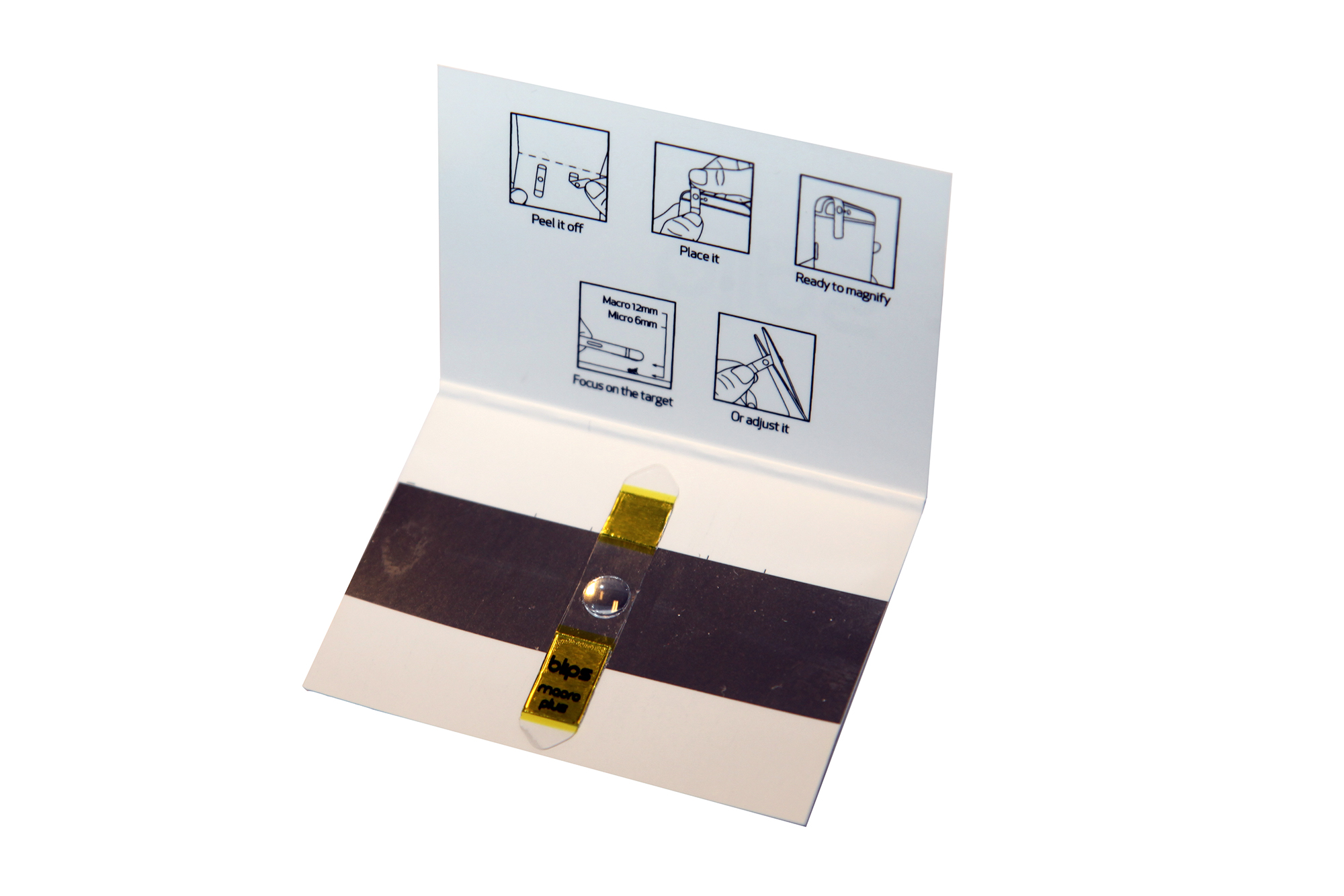 Thanks to its great ease of use, you can start exploring the micro-world in all its diversity. Moving insects, spiders or small flowers will appear in all their beauty. You will be able to take great pictures and videos of small subjects since the first use.
You can find this lens inside the Blips Macro Kit and the Blips Full Kit
WHAT KIND OF IMAGE YOU CAN TAKE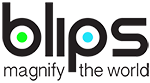 The World's thinnest objectives for portable microscopy on smartphones or tablets
The Blips kit is a set of thin lenses on composite, multilayered flexible film (patent pending technology).
The back side surface of the flexible film sticks on the glass of the mobile device (phone or tablet) covering the camera, by purely electrostatic forces. No glue is used behind the lenses, so there are no sticky residues on the camera once the lens is removed.