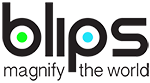 The BLIPS (patent pending technology) lenses are made up of plastic mini lenses on flexible film.
The back side surface of the flexible film sticks on the glass of the mobile device of the camera, by purely electrostatic forces. No glue is used behind the lenses, so there are no residues on the camera once the lens is removed.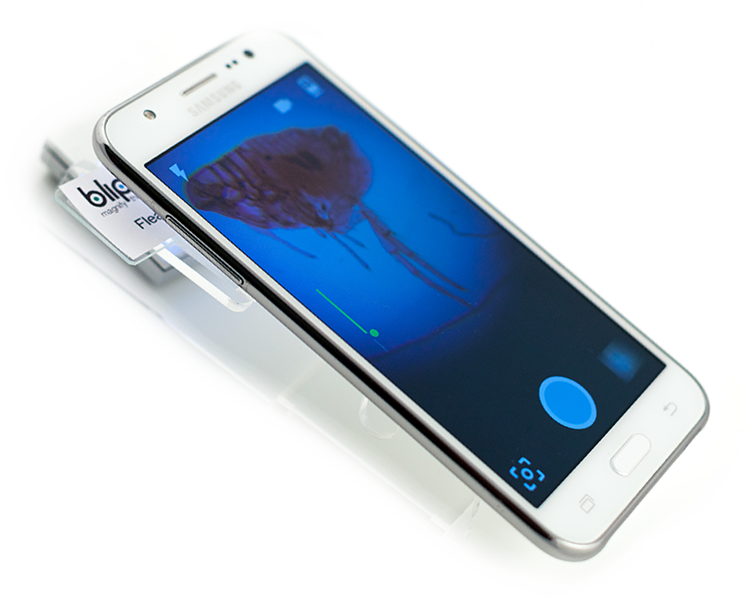 The film is long enough to ensure easy handling and correct lens alignment on the mobile device camera.
Two sticky bands, made of specifically engineered material for multiple and clean use, are applied on the film. They help to keep BLIPS steady on the device's surface, whether it is polished or textured, without using unwieldy spring clips pressing against the touch screen of your device.
On the front side of the film there is a flexible, non-sticky coating, that makes the lens dust-free and enabling easy cleaning.
The lenses are made of high refractive index polymer and they have been designed with aspherical surface to achieve the highest optical performance.
Extremely thin: thickness < 2 mm

Made of a compound of soft and hard transparent resins: not easily deformable

High refractive index material (n > 1.55): superior optical performance

Aspherical Shape: optimized optical design

Non-sticky top surface: dust-free, extremely easy to clean

Inert Plastic: certified to meet the US Class VI USP protocol for use in medical applications, no harm when in contact with skin

High Resolution: Distinguish details smaller than: 18 micron, with Macro Plus lens; 10 micron, with Macro lens; 5 micron, with Micro lens; 3.5-4 micron, with Ultra lens.
REACH compliant: Safe

Electrostatic adhesion: Adheres to clean, polished, smooth surfaces (like glass), re-usable without leaving adhesive residues

Flexible and conformable: follows the shape of your device

Washable with soapy water : Easy maintenance
Re-usable adhesive: stick on the body of your smartphone and can be easily removed without leaving adhesive residues

Medium tack: Strong, but easily removable

Adhesive on matt or glossy surface: stick where the static cling film can not